An application has been made to demolish or significantly alter these buildings.
If a property is deemed to have historic merit, the Town has the option of placing a stay of demolition for up to 12 months — or 18 months for National Register properties — to allow the Town and the owner to discuss alternatives to demolition of the property.
---
Demolition hearing:
2021-11-22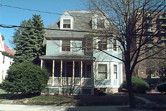 135 St Paul St
Class:
Residential Condominium
Repeat search and uncheck condominium consolidation to view info by unit.
FY
Assessed
Change
21
$2,773,500
1.00%
20
$2,746,100
5.00%
19
$2,615,400
5.65%
18
$2,475,600
8.56%
17
$2,280,400
10.00%
16
$2,073,100
10.00%
15
$1,884,600
12.82%
14
$1,670,400
5.00%
13
$1,590,800
0.00%
12
$1,590,800
-0.07%
11
$1,591,900
0.00%
10
$1,591,900
0.00%
09
$1,591,900
4.31%
08
$1,526,100
-0.78%
07
$1,538,100
2.99%
06
$1,493,400
6.41%
05
$1,403,500
11.70%
04
$1,256,500
7.00%
03
$1,174,300
5.96%
02
$1,108,200
Demolition hearing:
2021-11-22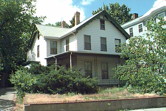 71 Greenough St
Class:
Single Family House
Owner:
James L Jr & Janice H Kirtley
FY
Assessed
Change
21
$1,922,500
5.22%
20
$1,827,200
5.00%
19
$1,740,200
4.96%
18
$1,658,000
6.01%
17
$1,564,000
8.00%
16
$1,448,200
7.00%
15
$1,353,500
6.17%
14
$1,274,800
3.00%
13
$1,237,700
0.00%
12
$1,237,700
0.06%
11
$1,236,900
0.00%
10
$1,236,900
0.01%
09
$1,236,800
4.13%
08
$1,187,700
-4.00%
07
$1,237,200
0.05%
06
$1,236,600
17.28%
05
$1,054,400
6.99%
04
$985,500
28.32%
03
$768,000
33.10%
02
$577,000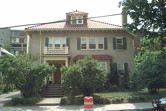 55 Green St
Owner:
Michael F & Philip Devane
FY
Assessed
Change
21
$2,404,100
2.61%
20
$2,343,000
5.00%
19
$2,231,400
11.98%
18
$1,992,600
7.64%
17
$1,851,100
8.68%
16
$1,703,200
10.00%
15
$1,548,400
16.74%
14
$1,326,400
5.00%
13
$1,263,200
0.00%
12
$1,263,200
0.63%
11
$1,255,300
0.00%
10
$1,255,300
0.00%
09
$1,255,300
-4.25%
08
$1,311,000
-2.16%
07
$1,340,000
0.01%
06
$1,339,900
28.68%
05
$1,041,300
7.00%
04
$973,200
10.00%
03
$884,700
19.65%
02
$739,400
Historic name:
Martin, Robert House
Neighborhood:
North Brookline; Coolidge Corner
Architect(s):
Stevenson, Robert Louis
Style(s):
Craftsman; Spanish Eclectic
Use(s):
Multiple Family Dwelling House
Significance(s):
Architecture
MHC Inventory Form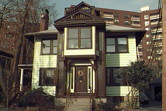 12-A Griggs Ter
Owner:
Kenneth Hertz; Sushma Boppana
FY
Assessed
Change
21
$2,133,900
1.75%
20
$2,097,100
5.00%
19
$1,997,200
12.25%
18
$1,779,200
8.00%
17
$1,647,400
10.68%
16
$1,488,400
13.93%
15
$1,306,400
13.91%
14
$1,146,900
5.00%
13
$1,092,300
0.45%
12
$1,087,400
1.07%
11
$1,075,900
0.00%
10
$1,075,900
0.00%
09
$1,075,900
6.98%
08
$1,005,700
-2.00%
07
$1,026,200
0.02%
06
$1,026,000
6.01%
05
$967,800
7.01%
04
$904,400
9.98%
03
$822,300
27.23%
02
$646,300
Architect(s):
McNeilly, Scott; Ramsay, Harry Morton
Style(s):
Colonial Revival; Four-square
Use(s):
Multiple Family Dwelling House
Significance(s):
Architecture
MHC Inventory Form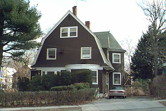 85 Naples Rd
FY
Assessed
Change
21
$2,052,400
3.82%
20
$1,976,900
5.00%
19
$1,882,700
11.55%
18
$1,687,700
8.00%
17
$1,562,700
10.00%
16
$1,420,700
10.00%
15
$1,291,500
15.79%
14
$1,115,400
4.95%
13
$1,062,800
0.00%
12
$1,062,800
1.67%
11
$1,045,300
0.00%
10
$1,045,300
-0.01%
09
$1,045,400
-0.11%
08
$1,046,500
-2.00%
07
$1,067,900
0.03%
06
$1,067,600
25.14%
05
$853,100
7.00%
04
$797,300
10.00%
03
$724,800
11.89%
02
$647,800
Demolition hearing:
2021-10-27
National Register district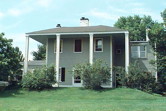 25 Cottage St
Class:
Single Family House
Owner:
Harold Donoghue Tr; C/O H H Richardson
FY
Assessed
Change
21
$2,404,300
9.18%
20
$2,202,200
5.00%
19
$2,097,300
7.52%
18
$1,950,700
6.00%
17
$1,840,300
7.00%
16
$1,719,900
7.00%
15
$1,607,400
7.29%
14
$1,498,200
3.00%
13
$1,454,600
0.00%
12
$1,454,600
6.73%
11
$1,362,900
0.00%
10
$1,362,900
-34.25%
09
$2,073,000
26.81%
08
$1,634,700
-35.13%
07
$2,520,100
0.00%
06
$2,520,100
2.61%
05
$2,456,100
7.00%
04
$2,295,400
10.00%
03
$2,086,800
30.55%
02
$1,598,500
Historic name:
Perkins - Richardson House
Use(s):
Single Family Dwelling House
Significance(s):
Architecture
Designation(s):
Nat'l Register District (10/17/1985); Nat'l Register MRA (10/17/1985)
MHC Inventory Form
Demolition hearing:
2021-10-27
National Register district
222 Warren St
Class:
Single Family House
FY
Assessed
Change
21
$7,126,100
6.36%
20
$6,700,200
5.00%
19
$6,381,100
3.93%
18
$6,139,600
6.00%
17
$5,791,900
7.00%
16
$5,413,000
7.00%
15
$5,058,900
5.57%
14
$4,792,100
3.00%
13
$4,652,500
0.02%
12
$4,651,800
3.89%
11
$4,477,800
0.00%
10
$4,477,800
0.00%
09
$4,477,700
-2.11%
08
$4,574,000
8.13%
07
$4,230,000
0.00%
06
$4,229,800
10.16%
05
$3,839,600
7.00%
04
$3,588,400
10.13%
03
$3,258,300
63.44%
02
$1,993,600
Use(s):
Single Family Dwelling House
Significance(s):
Architecture
Designation(s):
Nat'l Register District (10/17/1985); Nat'l Register MRA (10/17/1985)
MHC Inventory Form
Demolition hearing:
2021-10-27
partial demolition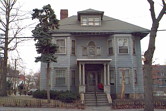 102 Fuller St
FY
Assessed
Change
21
$2,242,100
2.84%
20
$2,180,100
5.00%
19
$2,076,300
11.35%
18
$1,864,700
7.99%
17
$1,726,700
10.00%
16
$1,569,700
10.00%
15
$1,427,000
9.86%
14
$1,298,900
5.00%
13
$1,237,000
0.00%
12
$1,237,000
0.15%
11
$1,235,200
0.00%
10
$1,235,200
0.01%
09
$1,235,100
11.73%
08
$1,105,400
-2.00%
07
$1,128,000
0.03%
06
$1,127,700
20.08%
05
$939,100
7.01%
04
$877,600
10.00%
03
$797,800
14.48%
02
$696,900
Demolition hearing:
2021-10-27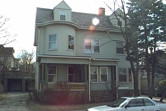 77 Thorndike St
Owner:
Leon D & Shirley A Jaffe; C/O David Jaffe
FY
Assessed
Change
21
$1,661,100
4.52%
20
$1,589,200
-9.32%
19
$1,752,600
7.31%
18
$1,633,200
7.97%
17
$1,512,700
10.00%
16
$1,375,200
10.01%
15
$1,250,100
15.62%
14
$1,081,200
5.00%
13
$1,029,700
0.00%
12
$1,029,700
3.32%
11
$996,600
0.00%
10
$996,600
0.00%
09
$996,600
8.04%
08
$922,400
-2.00%
07
$941,200
0.00%
06
$941,200
12.75%
05
$834,800
7.00%
04
$780,200
10.00%
03
$709,300
20.67%
02
$587,800
Demolition hearing:
2021-10-12
partial demolition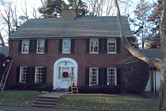 29 Lowell Rd
Class:
Single Family House
Owner:
Yuan Kong; Haobo Ma
FY
Assessed
Change
21
$2,091,000
6.15%
20
$1,969,800
5.00%
19
$1,876,000
10.76%
18
$1,693,700
6.00%
17
$1,597,900
21.48%
16
$1,315,400
7.50%
15
$1,223,600
13.58%
14
$1,077,300
3.00%
13
$1,045,900
0.00%
12
$1,045,900
2.80%
11
$1,017,400
0.00%
10
$1,017,400
0.00%
09
$1,017,400
1.25%
08
$1,004,800
-4.00%
07
$1,046,700
0.03%
06
$1,046,400
2.94%
05
$1,016,500
7.00%
04
$950,000
10.00%
03
$863,600
17.26%
02
$736,500
Historic name:
Haker, Walter H. House
Common name:
Klous, Henry House
Neighborhood:
Aspinwall Hill
Architect(s):
Dunlavy, Maurice; Wills, Royal Barry
Style(s):
Colonial Revival
Use(s):
Single Family Dwelling House
Significance(s):
Architecture
MHC Inventory Form